Sign up now to receive these FREE recordings and to be notified about our next Plant Medicine event:
What is Prana?: Understanding the concept of life force in Ayurveda and its relationship to medicinal plants with Dr. Vasant Lad
Inner and Outer Beauty Rituals Utilizing Nature's Healing Pharmacy with Sara Crow, L.Ac.
Featured Speakers:
(click photo to learn more)

Dr. Vasant Lad

Dr. Jill Stansbury

David Winston RH(AHG)

Sara Crow

Dr. Lakisha Jenkins

Matthew Wood

Karta Purkh Singh Khalsa

Acharya Shunya

Robert Thurman

David Wolfe

Margi Flint

Ron Teeguarden

Olatokunboh Obasi

Dr. John Douillard

Paul Bergner

Dr. Kathren Murrell Stevenson

William Siff LAc

Jessica Baker, LAc, RH (AHG)

Arjun Das

Chanchal Cabrera MSc, FNIMH, RH(AHG)

Roy Upton RH, DipAyu

Malcolm Smith

Mark Plotkin

Dr. Dhaval Dhru

Dr. Mazen Sakka

Donna Wood Eaton
With Host: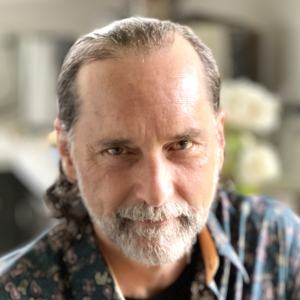 David Crow, L.Ac.
Founder of Floracopeia
What if the power to heal was within you... and all around you in the natural world?
Since the dawn of humanity, people in every corner of the planet have used what was immediately accessible to heal themselves — botanical treatments, healing tinctures and medicinal remedies from the herbs, flowers and other flora surrounding them.
To be sure, the advances of modern medicine are amazing, even miraculous. Our ability to treat ailments and cure diseases is an inspiring testament to what we're capable of.
However, as we've pursued the new frontier of science and discovery, we've lost touch with the healing power of our environment, and with our deep biological and spiritual connection to nature and plants.
That's why we're excited about The Plant Medicine Summit — a global gathering of leading ecological experts, health practitioners and inspiring educators who share a unique synthesis of medicine, ecology and spirituality that will transform your relationship with the natural world.
Whether you're new to herbal remedies, essential oils and natural medicine or a professional or clinician working with herbs, plants, energy or the environment, you'll discover new practices and insights for making medicinal herbs, flowers, mushrooms, aromatic ceremonial plants and essential oils your allies in healing and transformation.
The visionary speakers in this series bring to light the curative and evolutionary powers of specific medicinal plants — many of which you can grow in your own garden or neighborhood!
Nature: The Source of Our Wellbeing
Take a moment to consider our own Western story of creation... humans were nourished and healed by a completely sustainable oasis. This garden met all of our needs — physical, emotional and spiritual. It's a beautiful and serene vision that's rooted in our actual history (and myth), where humans evolved in an organic partnership with nature. Living in right relationship with nature was and is imperative, not only for our survival, but our ability to THRIVE.
Today, we have an opportunity to return to the wisdom of the plant kingdom and deeply integrate it into every aspect of our lives.
Plants are wise and sacred allies. All they require is our curiosity and respect for them to reveal their secrets.
In exchange, they heal and restore our bodies, balance our emotions, revitalize our spirits and awaken our consciousness to new realities.
They help remove toxins and address addictions, anxiety and depression — and reconnect us with our life force and purpose on the planet.
In this enlightening series, you'll discover that each plant, herb and flower provides a unique pathway into a more profound relationship with your body, mind and soul — and, in so doing, each opens up opportunities for greater wellbeing, clarity and spiritual advancement.
Here's some of what our brilliant speakers are sharing with you…
| | |
| --- | --- |
| | Dr. Vasant Lad guides you in an exploration of Prana — the concept of life force in Ayurveda — and its relationship to medicinal plants. |
| | Dr. Jill Stansbury shares about plant intelligence… presenting fascinating research on how plants have at least minimal consciousness. |
| | David Winston offers a wide breadth of wisdom on herbal medicine... beyond specific herbs and the conditions they treat. |
| | Sara Crow discusses plant medicine for nourishing inner and outer beauty. |
| | Karta Purkh Singh Khalsa (KP Khalsa) addresses causes of and remedies for fibromyalgia. |
| | Acharya Shunya speaks to the wisdom of Ayurvedic sages — what they say about the natural world and how human dharma affects the world of plants. |
| | Dr. Lakisha Jenkins highlights the use of medical cannabis and the benefits for cancer patients — identifying the type of cannabis based on the type of cancer. |
Discover the Personal, Professional &
Planetary Benefits of Plant Medicine
The Plant Medicine Summit can be incredibly beneficial for ALL — whether you're intrigued by essential oils and ayurveda or you're a practitioner of natural medicine and Chinese herbs — everyone will deepen their knowledge of the healing and evolutionary benefits of botanical medicine.
You'll find sessions and speakers that will inspire, educate and empower you… experts you can trust! They wade through the misinformation and clearly lay out the best practices and reliable resources for this emergent field.
During this groundbreaking 5-day series, you'll discover:
A classic approach to reestablishing our eternal connection with Mother Nature
A unique integration of herbology, Ayurveda and astrology — exploring medicinal plants related to the planets and the astrological uses of essential oils
The cutting-edge science — and overwhelming evidence — of plant intelligence
A new understanding of digestive distress & how to treat the root causes with herbal remedies — including gluten intolerance!
Rare teachings of Ayurveda sages from ancient texts, bringing to light Ayurveda's stand on environment & consciousness
The sacred role of medicinal plants & herbs in ceremonies and rituals in modern and traditional cultures
How to apply plant remedies to address stress, anxiety & depression
Uses of flower essences that stimulate the healing of the mind, support emotional equilibrium & improve your outlook on life
"Forest Bathing" as a therapeutic practice
Uses of medicinal plants & herbs for spiritual evolution and to develop awareness of our unity with the cosmos
How to increase your immunity, increase energy levels and decrease brain fog with herbal remedies & superfoods
The use of medical cannabis oil in treating patients with cancer
Plus, you'll quickly see that working with medicinal plants can complement any existing practice and help you achieve greater fulfillment and success in life — for you and your clients.
You'll be in good hands with summit host David Crow, LAc., a pioneer who integrates insights and practices from diverse botanical medicine and spiritual traditions, ranging from Ayurveda to Chinese medicine to Buddhism.
Here's what some of our past participants had say about David and The Plant Medicine Summit…
David knew how to lead the speakers through their topic with ease and continuity so that he could draw out the most compelling aspects of the topic. I really enjoyed his calm demeanor, patience and professionalism. Honestly, really good work!
—Cindy Allan
This is an amazing group of very knowledgeable and interesting presenters. I found that even though I have been an herbalist for over 40 years that I learned something from each and every one of these individuals. Blessings to all.
— Dixie Lee Norkoli
David Crow was a fantastic interviewer--he really knows how to pull the good stuff out of the presenters! I really enjoyed listening.
— Anonymous, Alternative Medicine Professional
I am an experienced plant person and herbal practitioner, yet in every conversation there was some new twist, insight or nuisance than sparked my curiosity to go even deeper into plant magic and connect the dots to that which I have learned.
— Susie Michael, Professional Gardener
Co-Sponsors